"Looney Rule No. 1"
"Oops!"..... "Sowwie Sylvester"..."Guess you thought breakin' rules was part of the fun!"
ROFLOL....... NOT!!!!

Even the best of us must follow rules, and here are a few that we have to adhere to while we retain membership with the WBz's. *smiles*

Every member of this club MUST follow the Microsoft Gaming Zone's Code of Conduct. Links to this site is found on our Awards and Links Page. Any member found abusing any of these rules will be terminated from this club immediately. Vulgar language will not be tolerated and will also be grounds for immediate dismissal.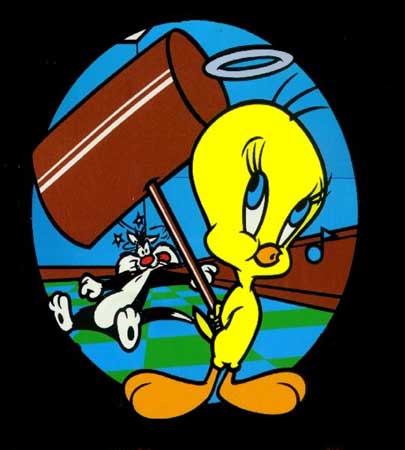 "Dat's a Bad Oh Putty Tat!"
"He just dont know how to follow da rules!"
"Looney Rule No. 2"
All persons applying for membership must obtain a nic with the following prefix "WBz" as indicated. The W and B are in caps, the z is in lowercase with an underscore following. All nics following the hyphen, must be CHARACTER names associated with either Warner Brothers, Looney Toons, DC Comics or Marvel Comics.

Please be aware that we are honored to have you in this club, and you should feel special too. Therefore, while you are representing the Warner Brother's zoNers Club (in WBz nic), please act respectfully and accordingly to fellow zone players.


"Looney Rule No. 3"
In order to become a member of the WBz Crew, you must be referred into the club by a current member.

All members will be approved by our Members Directors, and all approval decisions will be made after a Members Director's Interview and a 3 week probationary period.... Unless we decide otherwise! LOL

And yessss, we all have "Real Lives", but to retain membership in the WBz Crew, Members are asked to log in at least once a week (to be considered "Active"); and to participate in our tournaments in WBz nic! :)

Ok, the heck with the rules already -- It's time to have fun!!! Besides, I'm ready to set those Opps Dnil bid now :o)) *Smiles*

"Looney Rule No. 4"
Have Fun in the Zone and enjoy your membership with us! *smiles*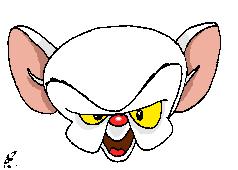 Pfft! Following Rules...
"Strains My Brain!"
HaHaHaHaHaHaHaHa!